Thanks to a fellow forum member I have some into ownership of a nice set of four pad Brembo calipers. I've always wanted to upgrade and now is the time. My 2 pad Brembo's are just fine and work great but if I can upgrade affordably then I'm all over it. I'll have to put in a little elbow grease but I've become a pro at removing anything from any metallic surface.
Cleaning brake calipers is a snap.
Here are my 2 pad Brembo Calipers: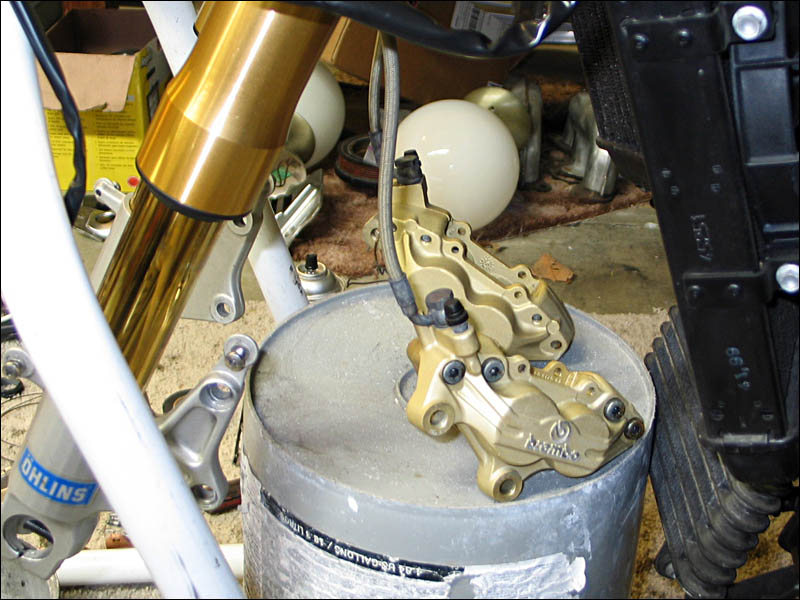 And here is what I get to look forward to cleaning up tomorrow: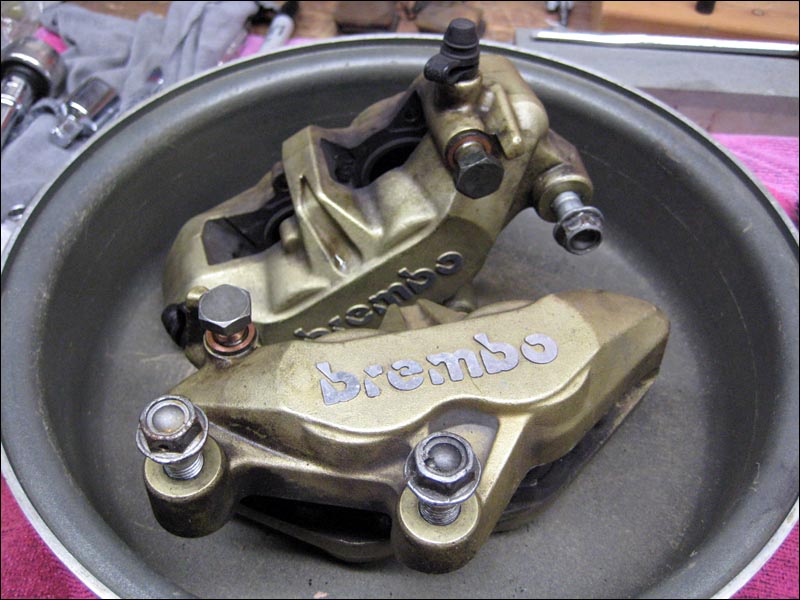 Not TOO bad and it won't take more than 20 minutes to get them nice and shiny. Then I'll have to decide whether I'll be using these on my Aprilia or not. What else would I be using them on? Well if the pads are only usable with stainless rotors then I'll be saving them to use on my Kawasaki
2stroke 500 powered Aprilia
that will be coming together sometime in the future. I'll just keep using the current correct pads with my iron rotors until they wear out. Then maybe I'll contemplate using the 4pads calipers on them when I find some suitable pads. No matter what, I'll have to find out what works with what first. Sorry to go back and forth on this topic. More to some later... all I can do now is clean and try to ID those pads and ask some advice from a racing mechanic I happen to be friends with. We'll also be making some new stainless brake lines for this brake system as well as finding a new Brembo master cylinder assembly. etc. etc.!