So now we have them apart and didn't break anything! GREAT! Now what? The surfaces that make contact need to be cleaned up. Mine were in great shape, surprisingly, since the starter bearings and clutch was beat up. I used some miniature tools to resurface the plunger and upper contacts just like new. The plunger guides also could use a coating of graphite lubricant so I sprinkled some on. Graphite Lube is perfect for dry lubrication applications on protected parts. Bushings, guides and light duty pivots really like graphite and do best when they aren't wet to attract particles and dust. Here you can see the contact areas: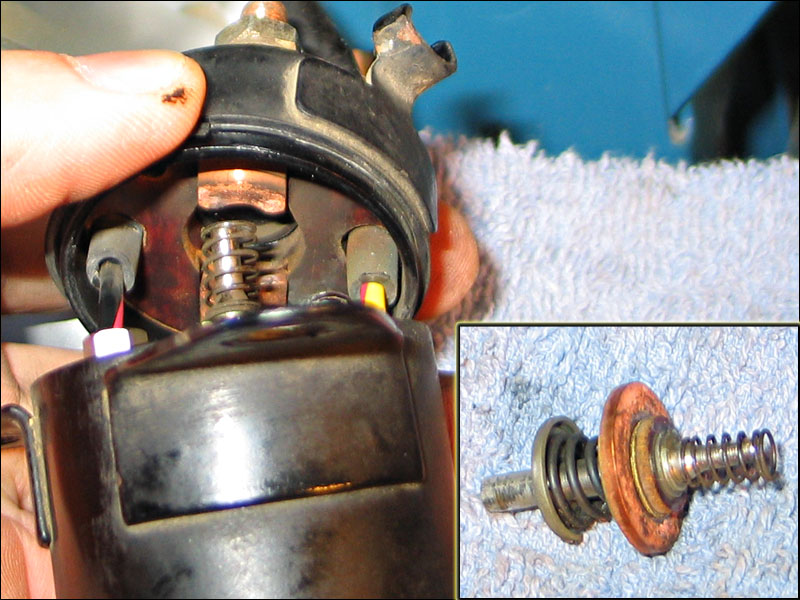 And finally I assembled all the pieces, cleaned and sealed 'er up and she's ready for whatever. Now when you hit the button the plunger fires right off and slaps those contacts together giving the starter full power. There will be no chance of "click, click click" with no start! I'm sure you have all had a solenoid/starter go out on you like that.
:P At least the solenoid is a separate unit on this one. Makes life easy.