The ol bench definitely has some life left in him. I quickly brushed the cobwebs off and went to work scraping old paint and other whacky stuff off of it. I considered sanding down the top but as long as it's nice and smooth it doesn't really matter what it looks like. I knew I was likely to put some carpet on the top of it or a steel plate for metal working. Turns out I did both.
The best part about this bench is the size is PERFECT for fitting nicely on the side of the garage inside. Then it's really sturdy and you can see that it was made heavy duty when you take a peek underneath.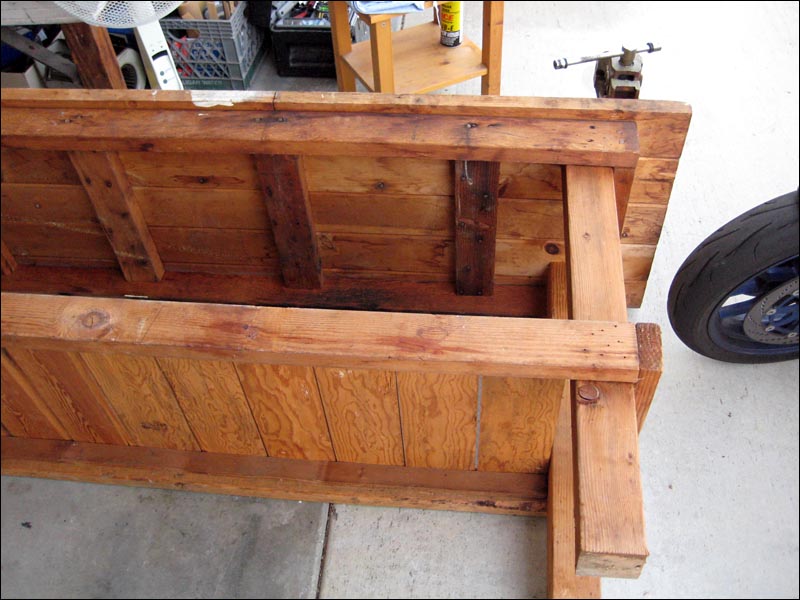 You might also notive that the top is made up of really thick tongue and groove wood that was definitely not picked out of a lumber yard cut like it is. It almost looks like really thing T & G ceiling cover. Anyhow this is how you can put together a really strong bench in no time.
I've always thought about the proper way to build a bench and this is a good base design if anyone was to need some ideas.