It was a last minute thing to go ahead and finish the exhaust tonight but I had to. It's been miserable not being able to drive this thing. The short exhaust would instantly just start spewing fumes into the cab and the sound was incredibly loud so I had to tip-toe through town. As soon as I would give it any throttle it would crackle and just make sounds you could hear for blocks. It's definitely strange now that it's quiet. I must admit this muffler is cutting down on some flow so I'll be deciding on another muffler to throw on there later on. Maybe a larger Flowmaster. The Flowmaster brand is the only muffler that lasts. All the other brands I have tried just break off really quick when you start getting crazy offroad.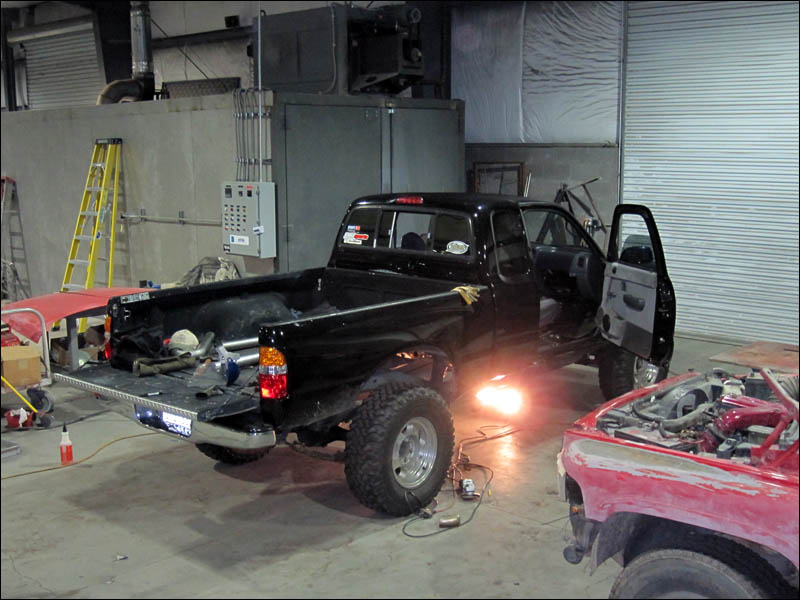 And my friend really likes to get up close when he welds! He doesn't realize how close he's getting so I need to show him this picture so that he backs up from now on. This isn't good and it's splattering back onto his brand new helmet.
This is way too close!