Well that's it for now. I have a lot more pictures ready but to write some descriptions will take a little time. I'll add more within the next day or two. Check back soon for the pix of 3d map views, night mode, video, music, menus, options, how to enter in points of interest (POI), and entering in info with the touchscreen. Everything has worked perfect and this JVC GPS is the best bang for the buck (I paid $225 and $15 for shipping) I've seen ever. More soon.
I know a lot of people will have found this looking for reviews on this JVC "EXAD" KV-PX9B so I just want to get the basic pictures up of what this unit actually looks like! Here is a picture of the JVC gps mounted to the windshield of my Acura. Mmmm Acura cake! Ok who has money for gas?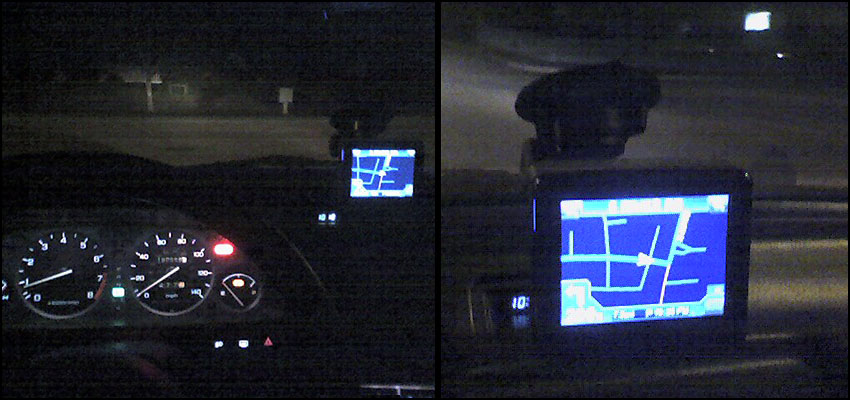 This is with the unit switched to night mode which changes the colors to darker ones. This is a MUST on any GPS or you will be blinded by the bright light. In both day and night mode you can adjust the brightness very easily and it goes from dark to nice and bright. The screen is not glossy so glare is kept to a minimum as well.
Here is a link to the JVC homepage for this GPS.
http://mobile.jvc.com/product.jsp?productI...0002&pathId=131
To get to the support page for their updated software downloads you need to go through their support link at
http://www.jvc.com/support/index.jsp
then click on the appropriate link.